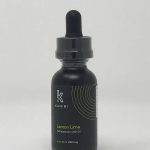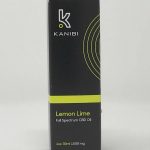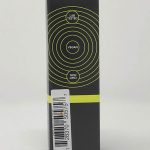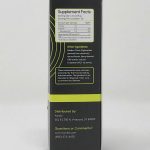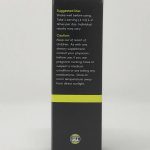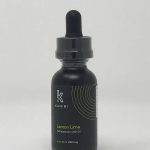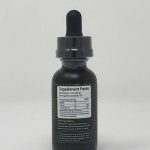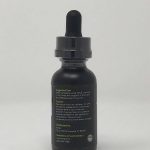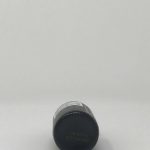 KANIBI LEMON LIME FULL SPECTRUM CBD OIL 1500 MG
$129.00
Kanibi Full Spectrum CBD Oil is our pure, straight-from-the-plant, full spectrum CBD. Our oils are sourced from organic grown Kentucky hemp, complete with a full spectrum of cannabinoids for maximizing the entourage effect. Our oils are complete with premium MCT oil as the carrier.
At Kanibi, we are uncompromised in our commitment to freshness, science-backed methodologies and transparency.
Available in two flavors that are simultaneously complex and lightly refreshing, our Kanibi Full Spectrum CBD Oils are available in several concentrations to suit a broad spectrum of CBD user needs.
100% Organic USA Grown Hemp
Non-Psychoactive (THC <0.3%)
Double Laboratory Tested for Safety and Potency
Prepared to the highest nutraceutical standards for a reliably concentrated full-spectrum CBD.
Clean C02 Extraction
Ingredients:
Medium Chain Triglycerides (derived from coconuts), natural flavors, hemp-derived CBD extract, natural sweetener (MCT oil, stevia).
Additional information
| | |
| --- | --- |
| pesticides_abamectin | <LOQ |
| solvents_ethylene_oxide | <LOQ |
| solvents_butane | <LOQ |
| Units Per Serving | 1 |
| Unit Description | mL |
| solvents_xylenes | <LOQ |
| solvents_trichloroethene | <LOQ |
| solvents_toluene | <LOQ |
| solvents_solvents_unit | ppm |
| solvents_propane | <LOQ |
| solvents_pentane | <LOQ |
| solvents_n_hexane | <LOQ |
| solvents_methylene_chloride | <LOQ |
| solvents_methanol | <LOQ |
| solvents_isopropanol | <LOQ |
| Flat/Volume | Free |
| Claimed CBD per bottle (mg) | 1500 |
| pesticides_azoxystrobin | 0.057 |
| solvents_ethyl_acetate | <LOQ |
| pesticides_trifloxystrobin | <LOQ |
| pesticides_spiromesifen | <LOQ |
| pesticides_spirotetramat | <LOQ |
| pesticides_spiroxamine | <LOQ |
| pesticides_tebuconazole | <LOQ |
| pesticides_thiacloprid | <LOQ |
| pesticides_thiamethoxam | <LOQ |
| pesticides_piperonyl_butoxide | <LOQ |
| solvents_ethanol | <LOQ |
| Servings Per Container | 30 |
| solvents_acetone | <LOQ |
| solvents_acetonitrile | <LOQ |
| Claimed CBD Per Dose | 50mg |
| solvents_benzene | <LOQ |
| solvents_heptane | <LOQ |
| pesticides_spinetoram | <LOQ |
| Product variation flavor | Lemon Lime & Choco Mint |
| price/cbd | $0.09 |
| Price/oz | 127 |
| Product cost | $129.00 |
| Product Order Number | KNB330843 |
| Product Variation size ml | 30 |
| Pass/Fail Pesticide? | Pass |
| Product Variation Size oz | 1.014420681 |
| Shipping cost | Free |
| Taxes | $0.00 |
| Total cost | $129.00 |
| Pass/Fail Solvent? | Pass |
| Actual - Claimed CBD Per Package | 650.03 |
| Date paid | 11/14/19 |
| Notes | 750mg & 1500mg varieties |
| pesticides_aldicarb | <LOQ |
| Manufacturer product URL | |
| Actual Total CBG mg/package | 0 |
| $/mg Total CBD Actual | $0.06 |
| $/mg THC Actual | $1.91 |
| Actual Total CBD mg/package | 2150.03 |
| Actual Total d9_THC mg/package | 67.69 |
| Actual Total CBN mg/package | 0 |
| Actual Total CBC mg/package | 42.29 |
| pesticides_spinosad | <LOQ |
| pesticides_pyridaben | <LOQ |
| solvents_ethyl_ether | <LOQ |
| pesticides_captan | <LOQ |
| pesticides_acetamiprid | <LOQ |
| solvents_chloroform | <LOQ |
| pesticides_bifenazate | <LOQ |
| cannabinoids_cbga | ND |
| cannabinoids_cbg | ND |
| pesticides_dichlorvos | <LOQ |
| pesticides_fenoxycarb | <LOQ |
| pesticides_bifenthrin | <LOQ |
| pesticides_daminozide | <LOQ |
| pesticides_cyfluthrin | <LOQ |
| cannabinoids_d8_thc | 0.0744 |
| pesticides_acequinocyl | <LOQ |
| cannabinoids_cbd | 6.5690 |
| cannabinoids_cbda | ND |
| pesticides_coumaphos | <LOQ |
| pesticides_clofentezine | <LOQ |
| pesticides_chlorpyrifos | <LOQ |
| pesticides_chlorfenapyr | <LOQ |
| pesticides_ethoprophos | <LOQ |
| solvents_1_2_dichloro_ethane | <LOQ |
| pesticides_dimethomorph | <LOQ |
| pesticides_cypermethrin | <LOQ |
| cannabinoids_cbn | <LOQ |
| pesticides_pentachloronitrobenzene | <LOQ |
| cannabinoids_thca | ND |
| pesticides_chlordane | <LOQ |
| pesticides_carbofuran | <LOQ |
| cannabinoids_thcv | <LOQ |
| cannabinoids_cannabinoids_unit | % |
| pesticides_chlorantraniliprole | <LOQ |
| pesticides_acephate | <LOQ |
| pesticides_carbaryl | <LOQ |
| Date Completed | 2020-02-06 01:32:09.028364 |
| Date Received | 2020-01-22 17:23:16.656636 |
| pesticides_dimethoate | <LOQ |
| cannabinoids_d9_thc | 0.2068 |
| cannabinoids_cbdv | ND |
| pesticides_methiocarb | <LOQ |
| pesticides_boscalid | <LOQ |
| pesticides_propoxur | <LOQ |
| pesticides_propiconazole | 0.132 |
| pesticides_prallethrin | <LOQ |
| pesticides_phosmet | <LOQ |
| pesticides_pesticides_unit | ppm |
| pesticides_permethrin | <LOQ |
| pesticides_malathion | <LOQ |
| pesticides_metalaxyl | <LOQ |
| pesticides_parathion_methyl | <LOQ |
| pesticides_naled | <LOQ |
| pesticides_myclobutanil | <LOQ |
| pesticides_mevinphos | <LOQ |
| pesticides_methomyl | <LOQ |
| pesticides_paclobutrazol | <LOQ |
| pesticides_etofenprox | <LOQ |
| pesticides_oxamyl | <LOQ |
| pesticides_pyrethrins | <LOQ |
| pesticides_kresoxim_methyl | <LOQ |
| pesticides_fenhexamid | <LOQ |
| pesticides_imazalil | <LOQ |
| pesticides_hexythiazox | <LOQ |
| pesticides_fludioxonil | <LOQ |
| pesticides_flonicamid | <LOQ |
| pesticides_fipronil | <LOQ |
| pesticides_fenpyroximate | <LOQ |
| pesticides_diazinon | <LOQ |
| pesticides_imidacloprid | <LOQ |
| pesticides_etoxazole | <LOQ |
| cannabinoids_cbc | 0.1292 |