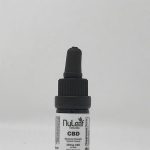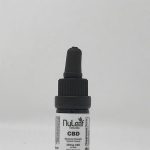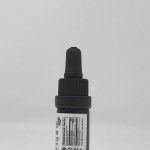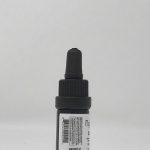 NuLeaf Naturals 240 mg Full Spectrum CBD Oil
$38.50
Ingredients: USDA Certified Organic Hemp Oil, Full Spectrum Hemp Extract
-All natural with no additives or preservatives
-Made from non-GMO hemp plants grown on select farms in Colorado, USA
-100% Organic; NO herbicides, pesticides, or chemical fertilizers used
-Legal in all 50 states and in over 40 countries
All of our wellness products are lab-tested for quality and purity. Our product is concentrated to approximately 50mg cannabinoids per milliliter of oil.
In this .17 FL OZ bottle, approximately 1 drop = 2.4mg of CBD
Approximately 100 drops total
Our CBD oil is a whole-plant extract containing a full spectrum of naturally occurring synergistic cannabinoids and terpenes.
We strive to only deliver the highest grade products in their most pure and simple form.
Additional information
| | |
| --- | --- |
| Date Completed | 2020-01-03 19:50:47 |
| pesticides_aldicarb | <LOQ |
| pesticides_bifenazate | <LOQ |
| pesticides_bifenthrin | <LOQ |
| price/cbd | $0.16 |
| pesticides_boscalid | <LOQ |
| pesticides_spirotetramat | <LOQ |
| solvents_ethyl_ether | <LOQ |
| solvents_n_hexane | <LOQ |
| solvents_pentane | <LOQ |
| solvents_propane | <LOQ |
| solvents_solvents_unit | ppm |
| solvents_toluene | <LOQ |
| solvents_trichloroethene | <LOQ |
| Unit Description | mL |
| batch number on label | A933H137 |
| Pass/Fail Solvent? | Pass |
| solvents_butane | <LOQ |
| pesticides_thiacloprid | <LOQ |
| solvents_heptane | <LOQ |
| solvents_acetonitrile | <LOQ |
| Servings Per Container | 15 |
| pesticides_piperonyl_butoxide | <LOQ |
| pesticides_trifloxystrobin | <LOQ |
| pesticides_thiamethoxam | <LOQ |
| pesticides_tebuconazole | <LOQ |
| Claimed CBD per bottle (mg) | 240 |
| solvents_acetone | <LOQ |
| solvents_isopropanol | <LOQ |
| solvents_ethylene_oxide | <LOQ |
| solvents_methylene_chloride | <LOQ |
| cannabinoids_cbg | 0.099 |
| solvents_methanol | <LOQ |
| pesticides_carbaryl | <LOQ |
| $/mg Total CBD Actual | $0.26 |
| Total cost | $38.50 |
| Actual Total CBG mg/package | 2.57 |
| Actual Total CBN mg/package | 0.67 |
| Actual Total d9_THC mg/package | 3.17 |
| Actual Total CBD mg/package | 150.5 |
| Actual - Claimed CBD Per Package | -89.5 |
| $/mg THC Actual | $12.15 |
| Pass/Fail Pesticide? | Pass |
| cannabinoids_cbc | 0.2118 |
| Shipping cost | Free |
| solvents_xylenes | <LOQ |
| pesticides_spiroxamine | <LOQ |
| Product Variation Size oz | 0.1690701135 |
| Product Variation size ml | 5 |
| Product variation flavor | Natural |
| Product Order Number | 752083 |
| Product cost | $38.50 |
| Taxes | $0.00 |
| Notes | Only Variation is bottle size. All options are 50mg per ml |
| Actual Total CBC mg/package | 5.5 |
| Manufacturer product URL | https://nuleafnaturals.com/product/240mg-full-spectrum-cbd-oil-high-grade-hemp-extract/ |
| Flat/Volume | Free |
| Price/oz | 227 |
| Expiration date on label | 02/2021 |
| solvents_benzene | <LOQ |
| solvents_chloroform | <LOQ |
| Units Per Serving | 0.5 |
| cannabinoids_thcv | ND |
| Date paid | 11/12/19 |
| Claimed CBD Per Dose | 50mg |
| pesticides_diazinon | <LOQ |
| pesticides_azoxystrobin | <LOQ |
| pesticides_flonicamid | <LOQ |
| pesticides_fludioxonil | <LOQ |
| cannabinoids_cannabinoids_unit | % |
| pesticides_imidacloprid | <LOQ |
| cannabinoids_cbdv | 0.0371 |
| pesticides_etoxazole | <LOQ |
| cannabinoids_d8_thc | ND |
| pesticides_chlordane | <LOQ |
| pesticides_cyfluthrin | <LOQ |
| pesticides_fenhexamid | <LOQ |
| cannabinoids_d9_thc | 0.1221 |
| cannabinoids_cbga | ND |
| pesticides_etofenprox | <LOQ |
| pesticides_ethoprophos | <LOQ |
| pesticides_pentachloronitrobenzene | <LOQ |
| pesticides_dimethomorph | <LOQ |
| pesticides_hexythiazox | <LOQ |
| pesticides_spinosad | <LOQ |
| pesticides_fenpyroximate | <LOQ |
| solvents_1_2_dichloro_ethane | <LOQ |
| pesticides_acephate | <LOQ |
| cannabinoids_cbd | 5.7945 |
| pesticides_dimethoate | <LOQ |
| cannabinoids_thca | <LOQ |
| pesticides_chlorfenapyr | <LOQ |
| pesticides_clofentezine | <LOQ |
| pesticides_coumaphos | <LOQ |
| Date Received | 2019-12-11 17:50:56 |
| pesticides_abamectin | <LOQ |
| pesticides_acetamiprid | <LOQ |
| pesticides_daminozide | <LOQ |
| pesticides_chlorantraniliprole | <LOQ |
| pesticides_chlorpyrifos | <LOQ |
| pesticides_imazalil | <LOQ |
| cannabinoids_cbn | 0.0258 |
| pesticides_methomyl | <LOQ |
| pesticides_fipronil | <LOQ |
| pesticides_kresoxim_methyl | <LOQ |
| cannabinoids_cbda | <LOQ |
| Days to receive shipment | 2 |
| pesticides_captan | <LOQ |
| pesticides_spiromesifen | <LOQ |
| pesticides_acequinocyl | <LOQ |
| pesticides_spinetoram | <LOQ |
| pesticides_paclobutrazol | <LOQ |
| pesticides_pyridaben | <LOQ |
| solvents_ethyl_acetate | <LOQ |
| pesticides_propoxur | <LOQ |
| pesticides_prallethrin | <LOQ |
| pesticides_phosmet | <LOQ |
| pesticides_methiocarb | <LOQ |
| pesticides_fenoxycarb | <LOQ |
| pesticides_pyrethrins | <LOQ |
| solvents_ethanol | <LOQ |
| pesticides_propiconazole | <LOQ |
| pesticides_malathion | <LOQ |
| pesticides_parathion_methyl | <LOQ |
| pesticides_dichlorvos | <LOQ |
| pesticides_myclobutanil | <LOQ |
| pesticides_mevinphos | <LOQ |
| pesticides_carbofuran | <LOQ |
| pesticides_pesticides_unit | ppm |
| pesticides_permethrin | <LOQ |
| pesticides_metalaxyl | <LOQ |
| pesticides_naled | <LOQ |
| pesticides_oxamyl | <LOQ |
| pesticides_cypermethrin | <LOQ |