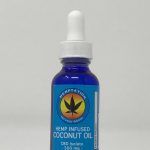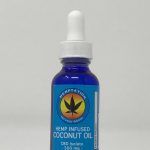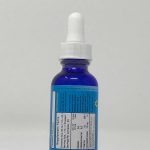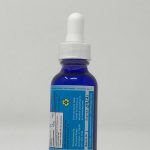 Hemptation Hemp Infused Coconut Oil CBD Isolate 300 mg
$35.00
Hemptation Infused Oil Olive or Coconut Oil + Hemp Extract + Terpenes [opt'l.]
Non-Psychoactive. Non GMO. Sugar Free. Vegan. Gluten Free. NOT FOR VAPORIZING.
Hemptation Cannabis Terpenes: We are proud to offer strain-specific cannabis terpene enhancements for FREE! Terpenes carry aromatherapy properties; which may help direct the CBD oil to provide some additional benefits.
Customers use Hemptation Products for Better Sleep, Anxiety Relief, Pain Relief, Anti-inflammatory, Arthritis Relief, Epilepsy/Spasms, Vasorelaxant, Anti-oxidant, Anti-emetic, Anti-bacterial, Anti-psychotic, Anti-depressant, Anti-psoriatic, Anti-proliferative, Gastrointestinal Relief, Blood Sugar Reduction, Immunosuppressant, Neuroprotection.
Additional information
| | |
| --- | --- |
| Date Completed | 2020-01-03 19:50:47 |
| Actual Total CBD mg/package | 263.58 |
| Claimed CBD Per Dose | 10 |
| pesticides_boscalid | <LOQ |
| pesticides_bifenthrin | <LOQ |
| pesticides_bifenazate | <LOQ |
| pesticides_azoxystrobin | <LOQ |
| pesticides_aldicarb | <LOQ |
| pesticides_acetamiprid | <LOQ |
| solvents_solvents_unit | ppm |
| Product cost | $35.00 |
| pesticides_spinetoram | <LOQ |
| pesticides_spiromesifen | <LOQ |
| Product variation flavor | Natural, Cush, Blue Dream, Strawnana, Girl Scout Cookies, Grandaddy Purp |
| Product Order Number | 1915 |
| Price/oz | 34 |
| solvents_methanol | <LOQ |
| solvents_isopropanol | <LOQ |
| pesticides_carbaryl | <LOQ |
| price/cbd | $0.12 |
| solvents_ethylene_oxide | <LOQ |
| solvents_chloroform | <LOQ |
| Claimed CBD per bottle (mg) | 300 |
| batch number on label | 1 |
| Units Per Serving | 1 |
| solvents_xylenes | <LOQ |
| solvents_trichloroethene | <LOQ |
| solvents_toluene | <LOQ |
| solvents_ethanol | <LOQ |
| solvents_propane | <LOQ |
| solvents_pentane | <LOQ |
| solvents_n_hexane | <LOQ |
| solvents_methylene_chloride | <LOQ |
| pesticides_fenoxycarb | <LOQ |
| pesticides_dichlorvos | <LOQ |
| solvents_butane | <LOQ |
| Product Variation size ml | 30 |
| Notes | Can choose either organic extra virgin olive oil or non-gmo MCT coconut oil as the base, the type of extract (full spectrum or isolate), the potency (300mg, 700mg, 1500mg) as well as any of the available terpenes for free. It is a very customizable product page |
| pesticides_piperonyl_butoxide | <LOQ |
| Actual Total CBC mg/package | 0 |
| Actual Total CBG mg/package | 0 |
| Actual Total d9_THC mg/package | 0 |
| $/mg Total CBD Actual | $0.15 |
| $/mg THC Actual | 0 |
| Actual - Claimed CBD Per Package | -36.42 |
| Pass/Fail Pesticide? | Pass |
| Actual Total CBN mg/package | 0 |
| Manufacturer product URL | https://www.hemptationusa.com/order.html#!/Hemptation-CBD-Oil/p/95939099/category=25934551 |
| Shipping cost | $5.00 |
| Flat/Volume | Flat |
| Expiration date on label | 04/2021 |
| Days to receive shipment | 9 |
| Product Variation Size oz | 1.014420681 |
| Total cost | $40.00 |
| Taxes | $0.00 |
| pesticides_spinosad | <LOQ |
| Date paid | 11/9/19 |
| cannabinoids_cbc | ND |
| solvents_heptane | <LOQ |
| pesticides_captan | <LOQ |
| pesticides_clofentezine | <LOQ |
| pesticides_dimethomorph | <LOQ |
| cannabinoids_thca | ND |
| pesticides_daminozide | <LOQ |
| pesticides_chlordane | <LOQ |
| pesticides_acephate | <LOQ |
| pesticides_spirotetramat | <LOQ |
| cannabinoids_cbd | 0.92 |
| pesticides_pentachloronitrobenzene | <LOQ |
| pesticides_imidacloprid | <LOQ |
| pesticides_methomyl | <LOQ |
| pesticides_mevinphos | <LOQ |
| pesticides_dimethoate | <LOQ |
| pesticides_chlorantraniliprole | <LOQ |
| pesticides_acequinocyl | <LOQ |
| cannabinoids_cbn | ND |
| pesticides_etofenprox | <LOQ |
| pesticides_etoxazole | <LOQ |
| pesticides_kresoxim_methyl | <LOQ |
| pesticides_diazinon | <LOQ |
| pesticides_fenpyroximate | <LOQ |
| pesticides_fipronil | <LOQ |
| cannabinoids_thcv | ND |
| pesticides_malathion | <LOQ |
| pesticides_fludioxonil | <LOQ |
| cannabinoids_cbda | ND |
| pesticides_coumaphos | <LOQ |
| pesticides_abamectin | <LOQ |
| pesticides_cypermethrin | <LOQ |
| cannabinoids_d8_thc | ND |
| pesticides_chlorpyrifos | <LOQ |
| cannabinoids_cbdv | ND |
| cannabinoids_cannabinoids_unit | % |
| pesticides_cyfluthrin | <LOQ |
| cannabinoids_d9_thc | ND |
| cannabinoids_cbg | ND |
| Date Received | 2019-12-11 17:50:56 |
| cannabinoids_cbga | ND |
| pesticides_fenhexamid | <LOQ |
| pesticides_pyridaben | <LOQ |
| pesticides_ethoprophos | <LOQ |
| pesticides_spiroxamine | <LOQ |
| pesticides_thiacloprid | <LOQ |
| pesticides_thiamethoxam | <LOQ |
| pesticides_trifloxystrobin | <LOQ |
| Servings Per Container | 30 |
| solvents_ethyl_acetate | <LOQ |
| pesticides_propiconazole | <LOQ |
| solvents_acetone | <LOQ |
| pesticides_tebuconazole | <LOQ |
| solvents_benzene | <LOQ |
| pesticides_carbofuran | <LOQ |
| solvents_1_2_dichloro_ethane | <LOQ |
| pesticides_chlorfenapyr | <LOQ |
| pesticides_pyrethrins | <LOQ |
| solvents_acetonitrile | <LOQ |
| pesticides_hexythiazox | <LOQ |
| pesticides_paclobutrazol | <LOQ |
| solvents_ethyl_ether | <LOQ |
| pesticides_flonicamid | <LOQ |
| pesticides_propoxur | <LOQ |
| pesticides_imazalil | <LOQ |
| pesticides_pesticides_unit | ppm |
| pesticides_metalaxyl | <LOQ |
| pesticides_methiocarb | <LOQ |
| pesticides_permethrin | <LOQ |
| pesticides_oxamyl | <LOQ |
| pesticides_naled | <LOQ |
| pesticides_myclobutanil | <LOQ |
| pesticides_prallethrin | <LOQ |
| pesticides_phosmet | <LOQ |
| pesticides_parathion_methyl | <LOQ |
| Pass/Fail Solvent? | Pass |
| test attribute | 1 |
| Actual Total CBD mg/package | 263.58 |