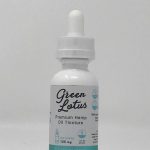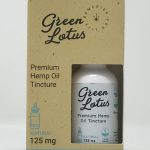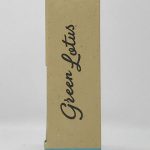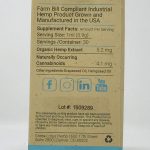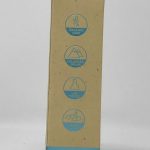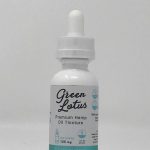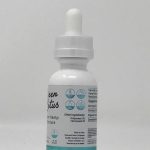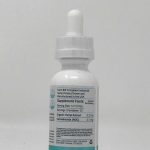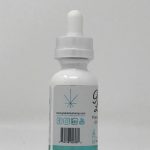 Green Lotus Premium Hemp Oil Tincture
$24.00
Get your daily dose of full spectrum hemp oil, made from Certified Organic Hemp with Green Lotus™ Premium Hemp Oil Tinctures.
Rich in naturally occurring cannabinoids and terpenes, Green Lotus Tinctures are one of the fastest, most efficient ways to enjoy the therapeutic benefits of hemp oil.
Great for focus, relaxation, and overall well-being.
3rd Party Lab Tested for purity and potency – see reports.
Additional information
| | |
| --- | --- |
| pesticides_abamectin | <LOQ |
| solvents_trichloroethene | <LOQ |
| Claimed CBD per bottle (mg) | 125 |
| pesticides_azoxystrobin | <LOQ |
| pesticides_bifenazate | <LOQ |
| pesticides_bifenthrin | <LOQ |
| pesticides_boscalid | <LOQ |
| Shipping cost | $7.95 |
| pesticides_captan | <LOQ |
| pesticides_spirotetramat | <LOQ |
| solvents_ethyl_ether | <LOQ |
| solvents_n_hexane | <LOQ |
| solvents_pentane | <LOQ |
| solvents_propane | <LOQ |
| solvents_solvents_unit | ppm |
| Product cost | $24.00 |
| pesticides_carbaryl | <LOQ |
| cannabinoids_cbg | ND |
| solvents_methanol | <LOQ |
| pesticides_tebuconazole | <LOQ |
| solvents_acetonitrile | <LOQ |
| Servings Per Container | 30 |
| pesticides_piperonyl_butoxide | <LOQ |
| pesticides_trifloxystrobin | <LOQ |
| pesticides_thiamethoxam | <LOQ |
| pesticides_thiacloprid | <LOQ |
| Days to receive shipment | 6 |
| Units Per Serving | 1 |
| solvents_ethylene_oxide | <LOQ |
| solvents_isopropanol | <LOQ |
| solvents_methylene_chloride | <LOQ |
| pesticides_aldicarb | <LOQ |
| Date paid | 11/8/19 |
| solvents_toluene | <LOQ |
| cannabinoids_cbc | <LOQ |
| solvents_benzene | <LOQ |
| Actual Total CBN mg/package | 0 |
| Actual Total d9_THC mg/package | 0 |
| Actual Total CBD mg/package | 109.8 |
| Pass/Fail Solvent? | Pass |
| Total cost | $31.95 |
| Actual Total CBG mg/package | 0 |
| $/mg Total CBD Actual | $0.29 |
| solvents_xylenes | <LOQ |
| Actual Total CBC mg/package | 0 |
| pesticides_spiroxamine | <LOQ |
| Product Variation Size oz | 1.014420681 |
| Product Variation size ml | 30 |
| Product variation flavor | Natural |
| Product Order Number | 33004 |
| cannabinoids_cbga | ND |
| price/cbd | $0.19 |
| $/mg THC Actual | 0 |
| Manufacturer product URL | https://greenlotushemp.com/shop/premium-hemp-oil-tincture-copy/ |
| Flat/Volume | Flat |
| Price/oz | 23 |
| Taxes | $0.00 |
| Pass/Fail Pesticide? | Pass |
| Actual - Claimed CBD Per Package | -15.2 |
| solvents_heptane | <LOQ |
| solvents_butane | <LOQ |
| Unit Description | mL |
| solvents_1_2_dichloro_ethane | <LOQ |
| cannabinoids_cbn | ND |
| batch number on label | 1909289 |
| cannabinoids_cbdv | ND |
| Date Completed | 2020-01-03 19:50:47 |
| cannabinoids_thca | ND |
| pesticides_flonicamid | <LOQ |
| pesticides_fenoxycarb | <LOQ |
| pesticides_kresoxim_methyl | <LOQ |
| pesticides_fenhexamid | <LOQ |
| pesticides_dichlorvos | <LOQ |
| pesticides_pentachloronitrobenzene | <LOQ |
| pesticides_acephate | <LOQ |
| pesticides_chlorpyrifos | <LOQ |
| pesticides_clofentezine | <LOQ |
| pesticides_coumaphos | <LOQ |
| pesticides_cyfluthrin | <LOQ |
| cannabinoids_thcv | ND |
| pesticides_acetamiprid | <LOQ |
| pesticides_imazalil | <LOQ |
| pesticides_daminozide | <LOQ |
| pesticides_hexythiazox | <LOQ |
| pesticides_chlorantraniliprole | <LOQ |
| pesticides_malathion | <LOQ |
| cannabinoids_d8_thc | ND |
| pesticides_etoxazole | <LOQ |
| pesticides_etofenprox | <LOQ |
| pesticides_ethoprophos | <LOQ |
| pesticides_dimethomorph | <LOQ |
| pesticides_dimethoate | <LOQ |
| cannabinoids_cannabinoids_unit | % |
| pesticides_fenpyroximate | <LOQ |
| cannabinoids_d9_thc | <LOQ |
| pesticides_spinosad | <LOQ |
| cannabinoids_cbd | 0.4297 |
| pesticides_fludioxonil | <LOQ |
| pesticides_diazinon | <LOQ |
| Date Received | 2019-12-11 17:50:56 |
| pesticides_pyridaben | <LOQ |
| pesticides_cypermethrin | <LOQ |
| solvents_ethyl_acetate | <LOQ |
| solvents_acetone | <LOQ |
| pesticides_carbofuran | <LOQ |
| pesticides_spiromesifen | <LOQ |
| pesticides_chlordane | <LOQ |
| pesticides_parathion_methyl | <LOQ |
| pesticides_spinetoram | <LOQ |
| solvents_ethanol | <LOQ |
| pesticides_pyrethrins | <LOQ |
| pesticides_propiconazole | <LOQ |
| pesticides_prallethrin | <LOQ |
| pesticides_phosmet | <LOQ |
| pesticides_methomyl | <LOQ |
| solvents_chloroform | <LOQ |
| pesticides_imidacloprid | <LOQ |
| pesticides_propoxur | <LOQ |
| cannabinoids_cbda | ND |
| pesticides_methiocarb | <LOQ |
| pesticides_fipronil | <LOQ |
| pesticides_naled | <LOQ |
| pesticides_myclobutanil | <LOQ |
| pesticides_acequinocyl | <LOQ |
| pesticides_mevinphos | <LOQ |
| pesticides_pesticides_unit | ppm |
| pesticides_permethrin | <LOQ |
| pesticides_oxamyl | <LOQ |
| pesticides_paclobutrazol | <LOQ |
| pesticides_metalaxyl | <LOQ |
| pesticides_chlorfenapyr | <LOQ |