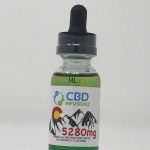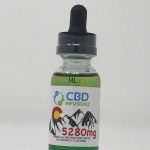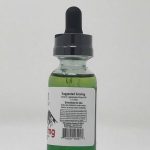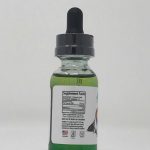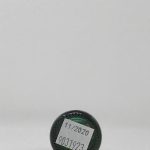 CBD INFUSIONZ 5280 MG FULL SPECTRUM HEMP CBD OIL
$269.99
MCT Hemp Oil Tinctures from CBD Infusionz offers a convenient and easy way to consume your CBD in the form of a tincture. Made from the finest, American grown, Full Spectrum CBD producing hemp plants. Ingredients: Medium Chain Triglyceride (MCT) Oil, Naturally Occurring Cannabinoid Oil
Caution: For adults only. MCT Oil may cause GI upset. Take with food.
18+ on all orders, adult must be present to sign for package. Test results included with all CBD product orders.
Packaged in the same facility as peanuts, tree nuts, wheat, soy, and milk products.
Storage: Store at room temperature for up to 1 year.
Additional information
| | |
| --- | --- |
| pesticides_acequinocyl | <LOQ |
| cannabinoids_cbd | 19.0239 |
| pesticides_azoxystrobin | <LOQ |
| pesticides_bifenazate | <LOQ |
| pesticides_bifenthrin | <LOQ |
| Notes | 150mg, 300mg, 600mg, 1200mg, & 5280mg varieties |
| Days to receive shipment | 8 |
| pesticides_captan | <LOQ |
| solvents_ethyl_acetate | <LOQ |
| solvents_n_hexane | <LOQ |
| solvents_pentane | <LOQ |
| solvents_propane | <LOQ |
| solvents_solvents_unit | ppm |
| solvents_toluene | <LOQ |
| solvents_trichloroethene | <LOQ |
| Claimed CBD Per Dose | 182mg |
| Unit Description | mL |
| pesticides_carbaryl | <LOQ |
| pesticides_tebuconazole | <LOQ |
| solvents_acetonitrile | <LOQ |
| Servings Per Container | 29 |
| pesticides_piperonyl_butoxide | 0.162 |
| pesticides_trifloxystrobin | <LOQ |
| pesticides_thiamethoxam | <LOQ |
| pesticides_thiacloprid | <LOQ |
| solvents_acetone | <LOQ |
| batch number on label | 9031923 |
| solvents_ethylene_oxide | <LOQ |
| pesticides_boscalid | <LOQ |
| solvents_ethyl_ether | <LOQ |
| Date paid | 11/14/19 |
| Claimed CBD per bottle (mg) | 5280 |
| Units Per Serving | 1 |
| pesticides_aldicarb | <LOQ |
| solvents_benzene | <LOQ |
| Actual Total CBG mg/package | 30.18 |
| Actual Total CBN mg/package | 0 |
| Actual Total d9_THC mg/package | 41.46 |
| Actual Total CBD mg/package | 5075.58 |
| Actual Total CBC mg/package | 0 |
| Pass/Fail Solvent? | Pass |
| $/mg Total CBD Actual | $0.05 |
| Total cost | $273.98 |
| $/mg THC Actual | $6.61 |
| solvents_xylenes | <LOQ |
| price/cbd | $0.05 |
| pesticides_spiroxamine | <LOQ |
| Product Variation Size oz | 1.014420681 |
| Product Variation size ml | 30 |
| Product Order Number | 49594 |
| Shipping cost | $3.99 |
| Product cost | $269.99 |
| Manufacturer product URL | https://cbdinfusionz.com/cbd-oil-tinctures/full-spectrum-hemp-oil-cbd-tincture-with-mct-oil/ |
| Actual - Claimed CBD Per Package | -204.42 |
| pesticides_spirotetramat | <LOQ |
| Flat/Volume | Flat |
| Price/oz | 266 |
| Expiration date on label | 11/2020 |
| Taxes | $0.00 |
| Pass/Fail Pesticide? | Pass |
| solvents_heptane | <LOQ |
| solvents_butane | <LOQ |
| solvents_methanol | <LOQ |
| pesticides_cypermethrin | <LOQ |
| cannabinoids_d8_thc | ND |
| cannabinoids_cbc | ND |
| cannabinoids_cbda | ND |
| pesticides_flonicamid | <LOQ |
| pesticides_fludioxonil | <LOQ |
| pesticides_fenoxycarb | <LOQ |
| cannabinoids_cbdv | <LOQ |
| pesticides_malathion | <LOQ |
| pesticides_abamectin | <LOQ |
| pesticides_daminozide | <LOQ |
| pesticides_cyfluthrin | <LOQ |
| pesticides_fenhexamid | <LOQ |
| cannabinoids_cbg | 0.1131 |
| cannabinoids_cannabinoids_unit | % |
| pesticides_chlorantraniliprole | <LOQ |
| Date Completed | 2020-01-03 19:50:47 |
| pesticides_etoxazole | <LOQ |
| pesticides_pentachloronitrobenzene | <LOQ |
| pesticides_dimethomorph | <LOQ |
| cannabinoids_thca | ND |
| cannabinoids_thcv | ND |
| Date Received | 2019-12-11 17:50:56 |
| pesticides_acetamiprid | <LOQ |
| pesticides_dimethoate | <LOQ |
| pesticides_fenpyroximate | <LOQ |
| pesticides_spinosad | <LOQ |
| cannabinoids_cbn | ND |
| solvents_1_2_dichloro_ethane | <LOQ |
| pesticides_chlordane | <LOQ |
| cannabinoids_cbga | ND |
| pesticides_chlorfenapyr | <LOQ |
| pesticides_chlorpyrifos | <LOQ |
| pesticides_clofentezine | <LOQ |
| pesticides_ethoprophos | <LOQ |
| pesticides_fipronil | <LOQ |
| pesticides_etofenprox | <LOQ |
| cannabinoids_d9_thc | 0.1554 |
| pesticides_methiocarb | <LOQ |
| pesticides_diazinon | <LOQ |
| solvents_ethanol | <LOQ |
| solvents_isopropanol | <LOQ |
| solvents_methylene_chloride | <LOQ |
| pesticides_spiromesifen | <LOQ |
| pesticides_acephate | <LOQ |
| pesticides_spinetoram | <LOQ |
| pesticides_paclobutrazol | <LOQ |
| pesticides_parathion_methyl | <LOQ |
| pesticides_pyridaben | <LOQ |
| pesticides_propiconazole | <LOQ |
| pesticides_prallethrin | <LOQ |
| pesticides_phosmet | <LOQ |
| pesticides_methomyl | <LOQ |
| pesticides_pyrethrins | <LOQ |
| pesticides_hexythiazox | <LOQ |
| pesticides_propoxur | <LOQ |
| solvents_chloroform | <LOQ |
| pesticides_oxamyl | <LOQ |
| pesticides_kresoxim_methyl | <LOQ |
| pesticides_myclobutanil | <LOQ |
| pesticides_mevinphos | <LOQ |
| pesticides_carbofuran | <LOQ |
| pesticides_pesticides_unit | ppm |
| pesticides_permethrin | <LOQ |
| pesticides_metalaxyl | <LOQ |
| pesticides_dichlorvos | <LOQ |
| pesticides_naled | <LOQ |
| pesticides_imidacloprid | <LOQ |
| pesticides_imazalil | <LOQ |
| pesticides_coumaphos | <LOQ |