Sale!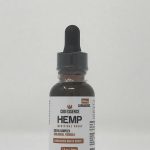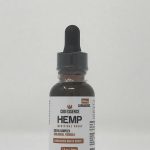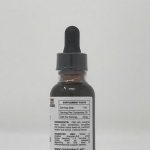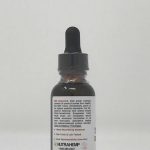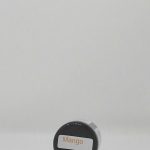 CBD ESSENCE HEMP CANNABINOID MOUTH DROPS
$48.00
The new, better flavored and smoother textured CBD Essence™ medicinal hemp oil mouth drops comes from domestically grown, industrial hemp plants which have a significant CBD content. They are grown on pristine tracts of land using sustainable methods and then introduced to a proper CO2 extraction. This results in the essence of the plant, along with a wholesome botanical extract (resins) and full spectrum of cannabinoids, terpenoids, essential oils, and other compounds of the original plant – just as nature intended. Sublingual absorption is one of the fastest ways to administer CBD oil into the body when you need quick results from the effects of CBD oil.
Use the apothecary-style formulas of the CBD Essence™ for sudden onset issues and other episodes for a calming/relaxing effect. This hemp seed oil blend is specifically formulated to be absorbed in the mouth. Holding this formula under the tongue for 1-2 minutes gets the best absorption and quickly curbs the feeling of melancholy. Keep it in the mouth using fewer drops for the fullest effect and if excessive salivation occurs before swallowing.
This has been our flagship product from the beginning. Ingredients: Non-GMO Full Spectrum Industrial Hemp Botanical Extract emulsified with Organic Hemp Seed Oil and Sunflower Lecithin.
Additional information
| | |
| --- | --- |
| cannabinoids_d9_thc | 0.0243 |
| pesticides_bifenazate | <LOQ |
| Units Per Serving | 1 |
| Claimed CBD Per Dose | 10mg |
| solvents_solvents_unit | ppm |
| solvents_propane | <LOQ |
| solvents_pentane | <LOQ |
| solvents_n_hexane | <LOQ |
| solvents_ethyl_ether | <LOQ |
| pesticides_spirotetramat | <LOQ |
| pesticides_carbofuran | <LOQ |
| solvents_trichloroethene | <LOQ |
| price/cbd | $0.15 |
| solvents_ethyl_acetate | <LOQ |
| pesticides_bifenthrin | <LOQ |
| pesticides_aldicarb | <LOQ |
| cannabinoids_cbga | ND |
| Shipping cost | Free |
| pesticides_diazinon | <LOQ |
| solvents_toluene | <LOQ |
| cannabinoids_cbc | <LOQ |
| Days to receive shipment | 2 |
| Servings Per Container | 30 |
| pesticides_piperonyl_butoxide | <LOQ |
| pesticides_trifloxystrobin | <LOQ |
| pesticides_thiamethoxam | <LOQ |
| pesticides_thiacloprid | <LOQ |
| pesticides_tebuconazole | <LOQ |
| pesticides_captan | <LOQ |
| solvents_methanol | <LOQ |
| Product cost | $44.00 |
| Unit Description | mL |
| Product Order Number | 113848 |
| Claimed CBD per bottle (mg) | 300 |
| pesticides_carbaryl | <LOQ |
| solvents_xylenes | <LOQ |
| solvents_heptane | <LOQ |
| Actual Total CBN mg/package | 0 |
| Actual Total d9_THC mg/package | 6.69 |
| Actual Total CBD mg/package | 308.33 |
| Pass/Fail Solvent? | Pass |
| Total cost | $44.00 |
| Actual Total CBG mg/package | 0 |
| $/mg Total CBD Actual | $0.14 |
| pesticides_spiroxamine | <LOQ |
| Notes | The oil can come with either a dropper or as a spray |
| Product Variation Size oz | 1.014420681 |
| Product Variation size ml | 30 |
| Product variation flavor | Cinnamon, Grape, Mango, Natural, Spearmint, Unsweetened, & Vanilla |
| Date paid | 11/13/19 |
| cannabinoids_cbn | <LOQ |
| pesticides_boscalid | <LOQ |
| Actual Total CBC mg/package | 0 |
| $/mg THC Actual | $6.58 |
| Manufacturer product URL | |
| Flat/Volume | Free |
| Price/oz | 43 |
| Taxes | $0.00 |
| Pass/Fail Pesticide? | Pass |
| Actual - Claimed CBD Per Package | 8.33 |
| solvents_acetonitrile | <LOQ |
| solvents_acetone | <LOQ |
| cannabinoids_cbd | 1.1203 |
| pesticides_cypermethrin | <LOQ |
| solvents_isopropanol | <LOQ |
| pesticides_azoxystrobin | <LOQ |
| pesticides_etofenprox | <LOQ |
| pesticides_fludioxonil | <LOQ |
| pesticides_kresoxim_methyl | <LOQ |
| cannabinoids_cbg | <LOQ |
| pesticides_mevinphos | <LOQ |
| pesticides_cyfluthrin | <LOQ |
| pesticides_malathion | <LOQ |
| pesticides_acephate | <LOQ |
| pesticides_ethoprophos | <LOQ |
| pesticides_chlorpyrifos | <LOQ |
| pesticides_clofentezine | <LOQ |
| pesticides_coumaphos | <LOQ |
| cannabinoids_thcv | ND |
| pesticides_acetamiprid | <LOQ |
| pesticides_spiromesifen | <LOQ |
| pesticides_daminozide | <LOQ |
| pesticides_pyridaben | <LOQ |
| Date Received | 2019-12-11 17:50:56 |
| Date Completed | 2020-01-03 19:50:47 |
| pesticides_myclobutanil | <LOQ |
| pesticides_etoxazole | <LOQ |
| pesticides_dimethoate | <LOQ |
| pesticides_fenpyroximate | <LOQ |
| pesticides_spinosad | <LOQ |
| pesticides_chlorantraniliprole | <LOQ |
| cannabinoids_thca | ND |
| solvents_1_2_dichloro_ethane | <LOQ |
| cannabinoids_cbda | <LOQ |
| cannabinoids_d8_thc | ND |
| cannabinoids_cannabinoids_unit | % |
| pesticides_flonicamid | <LOQ |
| pesticides_hexythiazox | <LOQ |
| pesticides_pentachloronitrobenzene | <LOQ |
| pesticides_abamectin | <LOQ |
| solvents_butane | <LOQ |
| pesticides_fenoxycarb | <LOQ |
| solvents_ethanol | 4241.05 |
| solvents_ethylene_oxide | <LOQ |
| solvents_methylene_chloride | <LOQ |
| pesticides_chlorfenapyr | <LOQ |
| pesticides_dimethomorph | <LOQ |
| pesticides_parathion_methyl | <LOQ |
| pesticides_spinetoram | <LOQ |
| solvents_chloroform | <LOQ |
| pesticides_pyrethrins | <LOQ |
| pesticides_propiconazole | <LOQ |
| pesticides_prallethrin | <LOQ |
| pesticides_phosmet | <LOQ |
| pesticides_methomyl | <LOQ |
| cannabinoids_cbdv | <LOQ |
| pesticides_propoxur | <LOQ |
| pesticides_imazalil | <LOQ |
| pesticides_dichlorvos | <LOQ |
| pesticides_methiocarb | <LOQ |
| pesticides_fipronil | <LOQ |
| pesticides_naled | <LOQ |
| pesticides_acequinocyl | <LOQ |
| pesticides_chlordane | <LOQ |
| pesticides_fenhexamid | <LOQ |
| pesticides_pesticides_unit | ppm |
| pesticides_permethrin | <LOQ |
| pesticides_oxamyl | <LOQ |
| pesticides_paclobutrazol | <LOQ |
| pesticides_metalaxyl | <LOQ |
| pesticides_imidacloprid | <LOQ |
| solvents_benzene | <LOQ |